We started to accept the registration for the Japanese Language Course 2016-2017.
<Registration>
Monday – Friday 14:30-20:00
Saturday 14:00-17:30
*Please check your Level, Lesson day and Course fee.
**For inquiry and registration, please call 62214035.
– Class Schedule 2016-2017  1st half –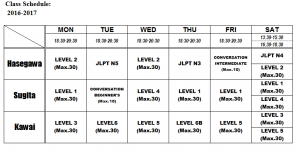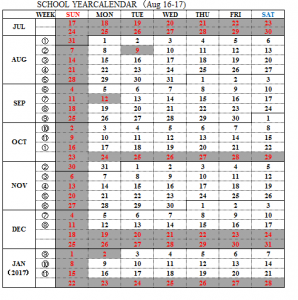 *Hours and holidays are subject to change.
We are looking forward to seeing you soon!